Join the School Board!
YOU have an opportunity to make a difference in our schools and in our community. You do not have to be a teacher, a parent, or an expert to join a school board. All you need is an open mind, good will, and an interest in supporting the education and development of our children and students, who are the most important resource any community has.
If you have the desire to make a positive impact on the lives of the next generation, visit your Town Clerk's office between January 25th and February 2nd, 2023, and complete the required paperwork. That will place your name on the Town Meeting Day ballot as a candidate for the School Board. If you have any questions, please contact Superintendent Dr. Debra Taylor (dtaylor@sau7.org) or your school board chair. (School board information is located on the SAU 7 website (www.sau7.org)
Our new Parent and Student Portal is now live. To access the Portal the web link is https://sau7.focusschoolsoftware.com/

Students - Please select the option to Login with Google

Parents - If you had an MMS Parent Login the login info is the same, if you do not have a login please refer to this How To to create a Login https://www.sau7.org/parentportal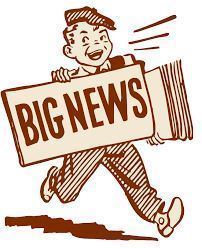 BASKETBALL:
POSTPONED:VG vs. LinWood; Fri. Feb. 3 starting at 6:00 p.m. in Canaan
POSTPONED: VB vs. LinWood; Sat. Feb. 4 starting at 4:30 p.m.
JVG/B vs. Groveton, Tues. Feb. 7 starting at 5:00 p.m. in Canaan
Elementary G/B tournament: Sat. Feb. 4 in Colebrook
NATIONAL WEAR RED DAY: Fri. Feb. 3

SKI PROGRAM: Tues. Feb. 7
100th Day of School:Tues. Feb. 7; 100 days smarter!
CELEBRATION OF LEARNING: Thurs. Feb. 23 starting at 5:30 p.m.