Our new Parent and Student Portal is now live. To access the Portal the web link is https://sau7.focusschoolsoftware.com/

Students - Please select the option to Login with Google

Parents - If you had an MMS Parent Login the login info is the same, if you do not have a login please refer to this How To to create a Login https://www.sau7.org/parentportal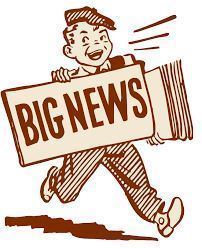 SOCCER: VG/VB vs. LinWood; Mon. Sept. 26 starting at 4:00 p.m.; away game.
BOOK FAIR: Thank you to everyone who visited the library book fair and helped to support this important fundraiser. We have some awesome students who also helped to set things up and to pick things up as well.
AUTHOR VISIT: Mon. Sept. 26; Rebecca Rule will visit with students in grades K-8.
MINI COLLEGE FAIR: Mon. Sept. 26 in the cafeteria; 8:00 a.m. to 8:45 a.m.
PreSchool Begins: Tues. Sept. 27
Siskin Visits: Wed. Sept. 28